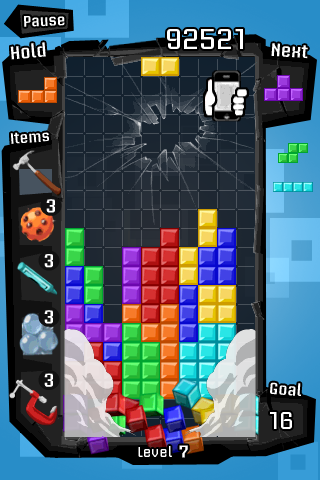 Tetris, of course, is one of the all-time most popular video games. It really got its start on a handheld platform, sending the original Nintendo Game Boy to superstar status. In the 25+ years since it was released, Tetris has appeared on essentially every computer and gaming platform known to man.
This iPhone/iPod Touch Tetris from EA Mobile remains true to the original, while offering some interface niceties and outstanding graphics/sound unique to the iPhone OS platform.
Tetris offers 15 levels of difficulty and two different modes of play, called Marathon and Magic. There are four original soundtracks which are catchy but can get old after extended play.
If you're a fan of Tetris, you should definitely grab this from the App Store. Especially now that it's only $4.99, down from the original $9.99 price.
---
Graphics and Presentation
Rating:





Sound
Rating:





Game Play
Rating:





Controls/Interface
Rating:





Game Depth
Rating:





Overall Rating:





---
2 Responses to "Review: Tetris for iPhone & iPod Touch"